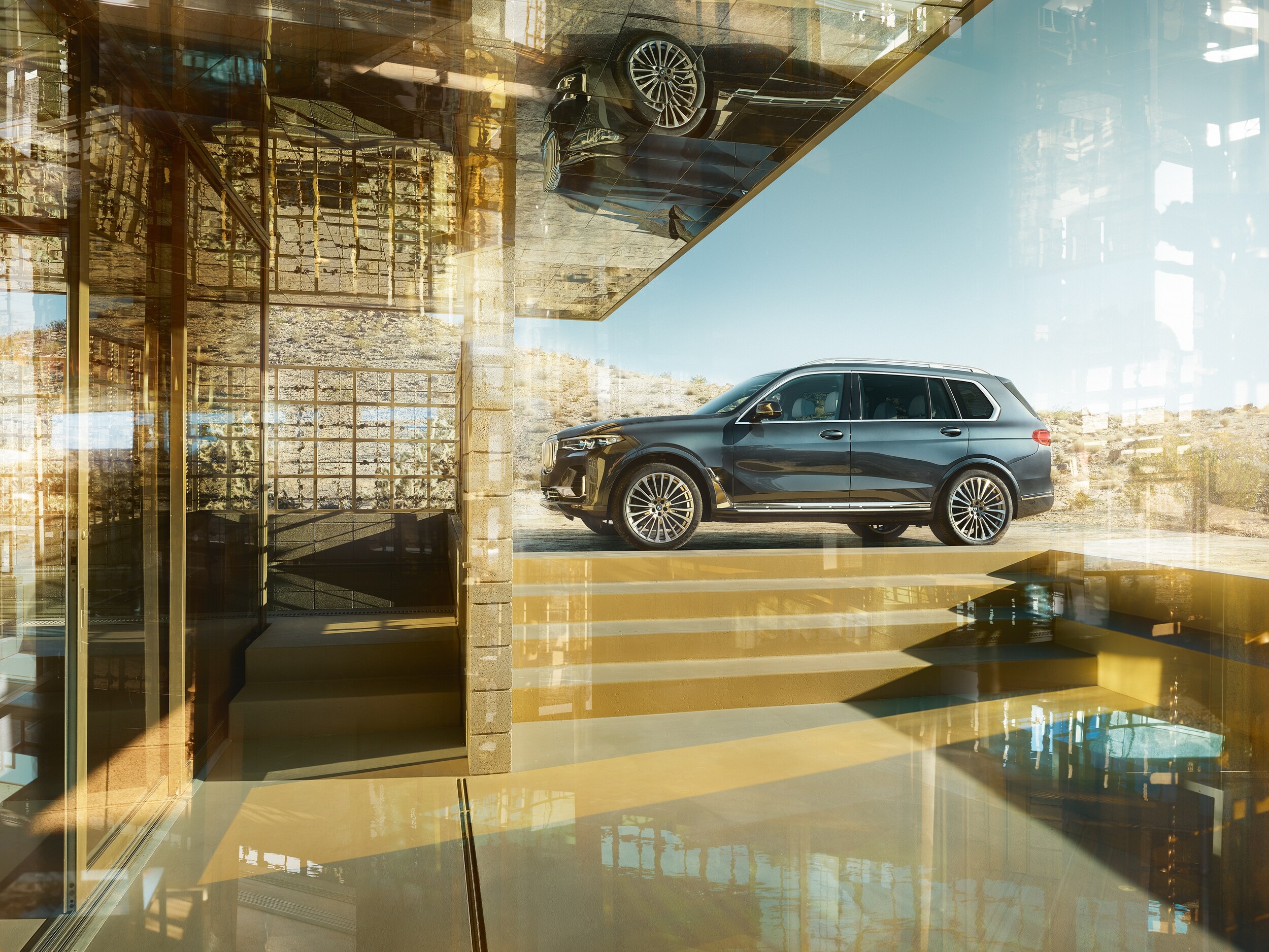 ​Settle into the all-new 2019 BMW X7. The X7 is the largest BMW ever designed, and it is ready for big families and big personalities. It features beautiful details and technology that enhance your driving experience every time you get behind the wheel. The exterior matches the interior with sharp lines and elegant details that will make an entrance no matter where you travel. From Springfield to Portland TN, the BMW X7 will get you there in style. To learn more about the all-new BMW X7 continue reading!
Features
Open up to the skies of Franklin KY with the beautiful Panoramic Glass Roof. The interior will feel even more spacious with fresh breezes filling the seats. Set or change the mood with the color-changing splendor of the optional Panoramic Sky Lounge LED roof.
Optional Glass Controls on the gear shifter, engine start button, and audio switches highlight the standard haptic feedback buttons surrounding the iDrive controller. iDrive is BMW's All-wheel Drive system that sends power to specific wheels when slip is detected.
Comfort is key in the 2019 BMW X8. Available BMW Individual enhancements include luxurious leather, exclusive colors, and gorgeous interior trims, all custom added to your specifications. Within you'll also experience a curated collection of life-improving technology from standard safety features to cutting-edge developments of the latest onboard driver assistance system.
You'll enjoy room for up to seven passengers or opt for an optional six-seater configuration that offers you all-electric Captain's Chairs for optimal comfort and style. No matter the weather in Elizabethtown, you'll stay warm or cooled with heated and ventilated seat options.
The 2019 BMW X7 will change the way you drive. It is both practical and luxurious, so you won't have to make any sacrifices. Our dealership is just a short drive from Glasgow KY, and we are ready to show you all the BMW X7 has to offer!