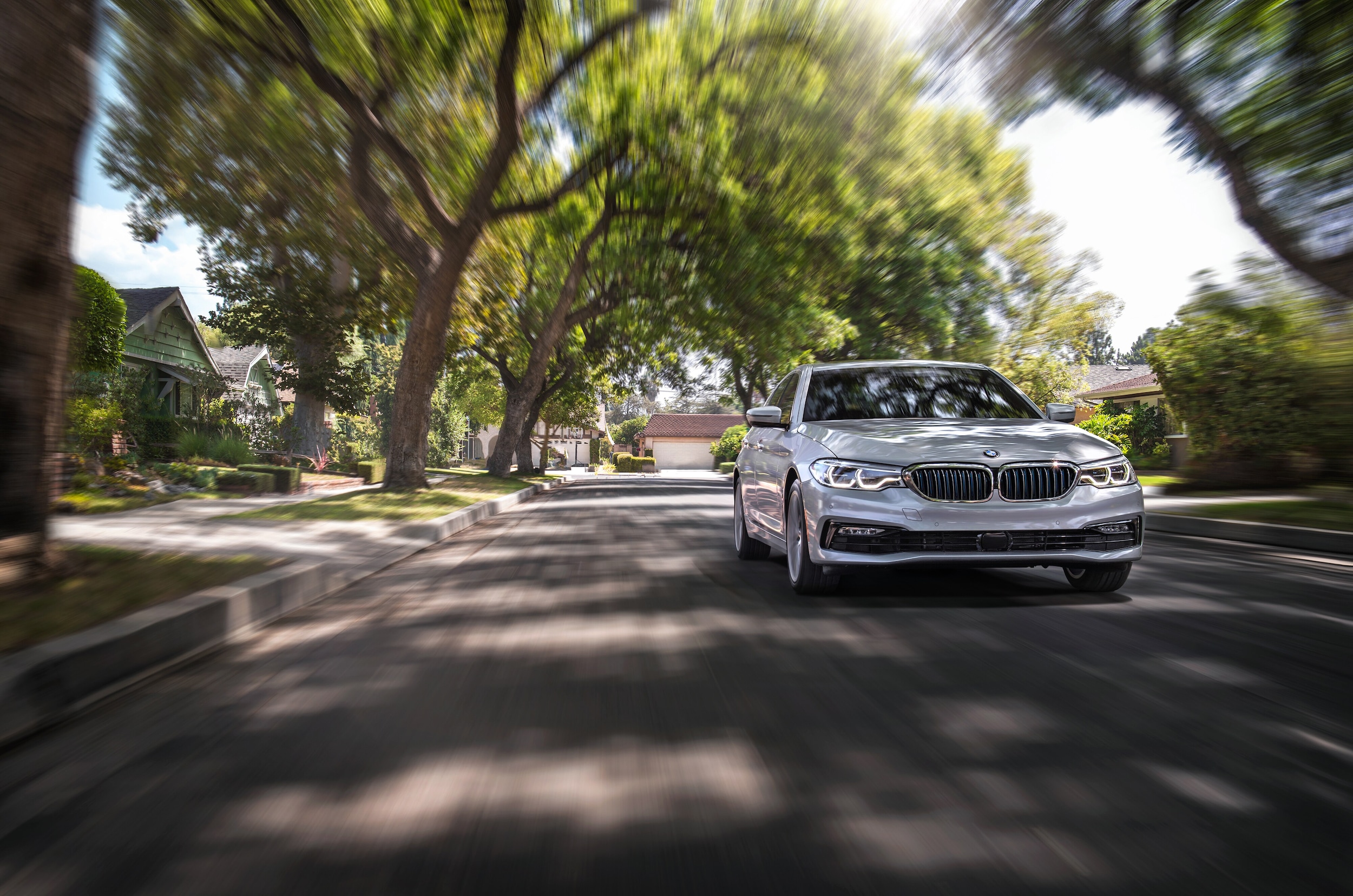 ​
There are tons of jaw-dropping new BMW models at our dealership in Bowling Green, KY, and yet, there is something captivating about the BMW 530i that attracts many of our visitors. This luxury sedan is the newest in a long line of models that provide more than just about any car on the road today. Thrills and comfort are both key parts of the hassle-free driving experience you get from the BMW 530i, and Portland, TN car shoppers can find out more on the new sedan below!
How Will the New BMW 530i Change the Driving Experience for Those Around Springfield, TN?
Performance, fine materials, and innovation are all qualities Franklin, KY car shoppers should expect from a new luxury sedan, and these facets are clear to see in the BMW 530i. The four-cylinder engine powering it uses twin-scroll turbocharging to provide peak horsepower and torque at lower RPM, and the 8-speed transmission ensures shifts aren't early or late. Completing the engineering are gas-pressure shock absorbers and front and rear suspensions great on uneven roads.
What sets the new BMW 530i apart from past 5 Series models is the outstanding amount of technology that comes in the luxury sedan. Aspects like blind spot monitoring, adaptive LED headlights, and a 10.2-inch touchscreen are standard in every model while the optional tiers add much more. Those available features range from a universal garage door opener to rear seat screens for watching multiple types of media. Plus, Glasgow, KY drivers will have many cabin materials and exterior colors to choose from with the new BMW 530i deals in Bowling Green!
Want to learn even more about the newest BMW 5 Series? We put together a ton of info on the new BMW 530i to help those around Elizabethtown, KY wanting a brand-new luxury sedan, so check that out or visit us to sit in one of the many 530i offers at our Bowling Green dealership!